Driving in Bahrain can actually be one of the better driving experiences of your life because the Bahrain traffic fines 2018 are highly systematic and are places to ensure the safety of the individual/group sitting in the vehicle. This does not mean that pedestrians are not given any importance but it is just that there are not very many pedestrians in Bahrain you would see in bigger towns and on bigger highways.
The Bahrain traffic fines 2018 are considered to be one of the most systematic and there is a reason for that. The reason is that if any of the citizens wants to go and gain knowledge about traffic rules and regulations along with the penalties and fines that could be imposed, there is a systematic channel for that. List of Bahrain traffic fines 2018 are online now which only makes it safer and easier for the person driving around on the big highways or the smaller village roads.
Breakdown of Traffic Fines Lists:
The best thing about Bahrain online traffic fines is that these fines are subdivided into categories making it very simple for a common man traveling on the road to understanding them. They are available online and even can be seen on the traffic boards on the roads. You do not necessarily have to be an Arab speaker or Reader in order to understand them as they are already in both English and Arabic.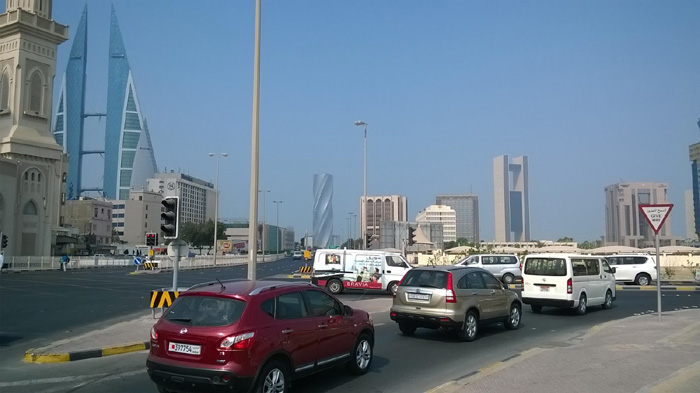 Some important categories of the Bahrain Online traffic fines are traffic violations (severe and minor both), traffic signal violations, number plate violations, speeding violations and substance violations. You can log in anytime to the police department website or call an official to get to know more about these rules and the penalty imposed on these violations so that as a citizen and someone traveling on the roads of Bahrain, you do not have any confusion remaining.
The intensity of Bahrain traffic fines online cannot be the same for all sorts of violations and refusing to pay the penalty or serve the said jail time can actually get you blacklisted for future and take your freedom to drive on the roads.
Bahrain Traffic Fines 2018 List
Bahrain's Traffic Law is implemented first and foremost to protect the citizens and to maintain the traffic safety on the road. Below is a list of various traffic violations:
Content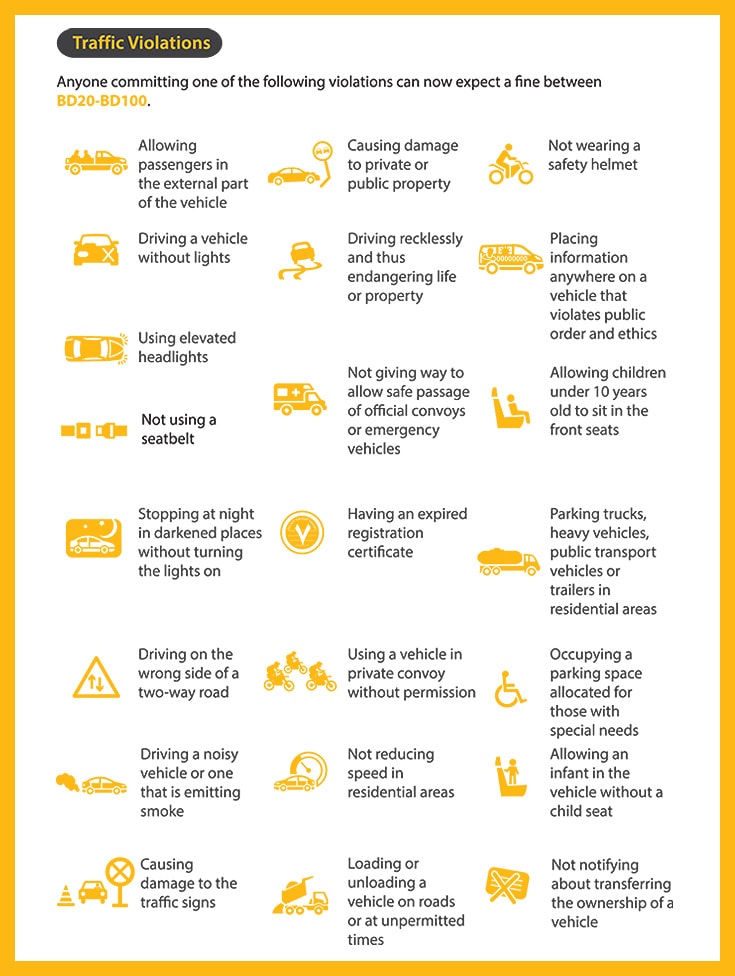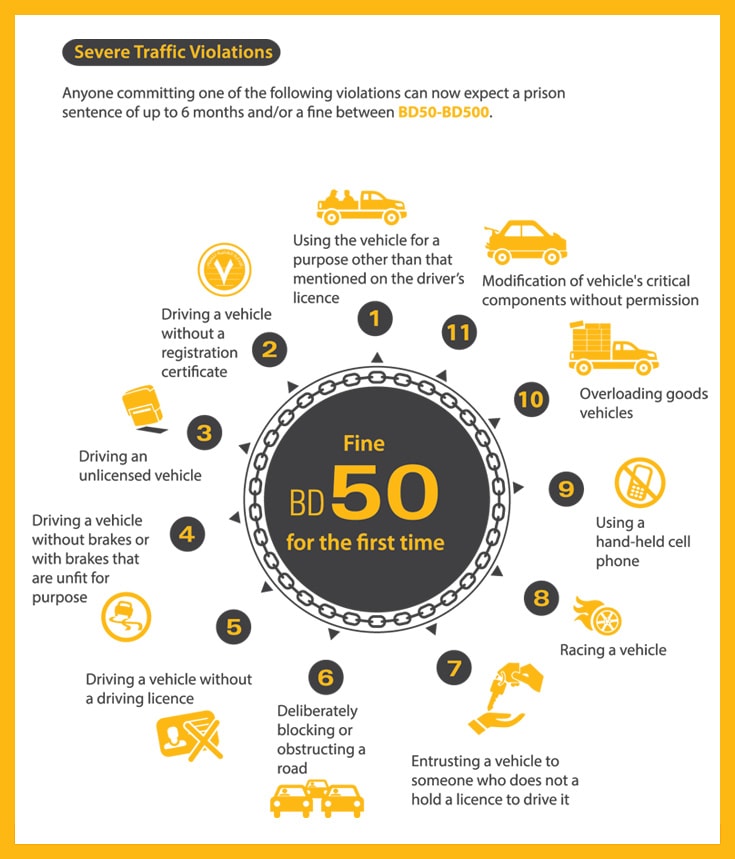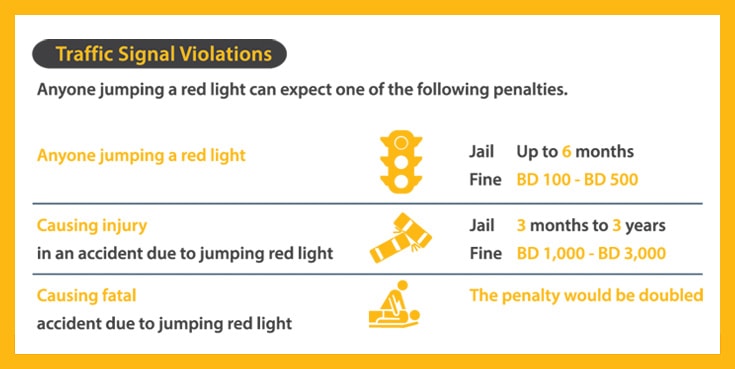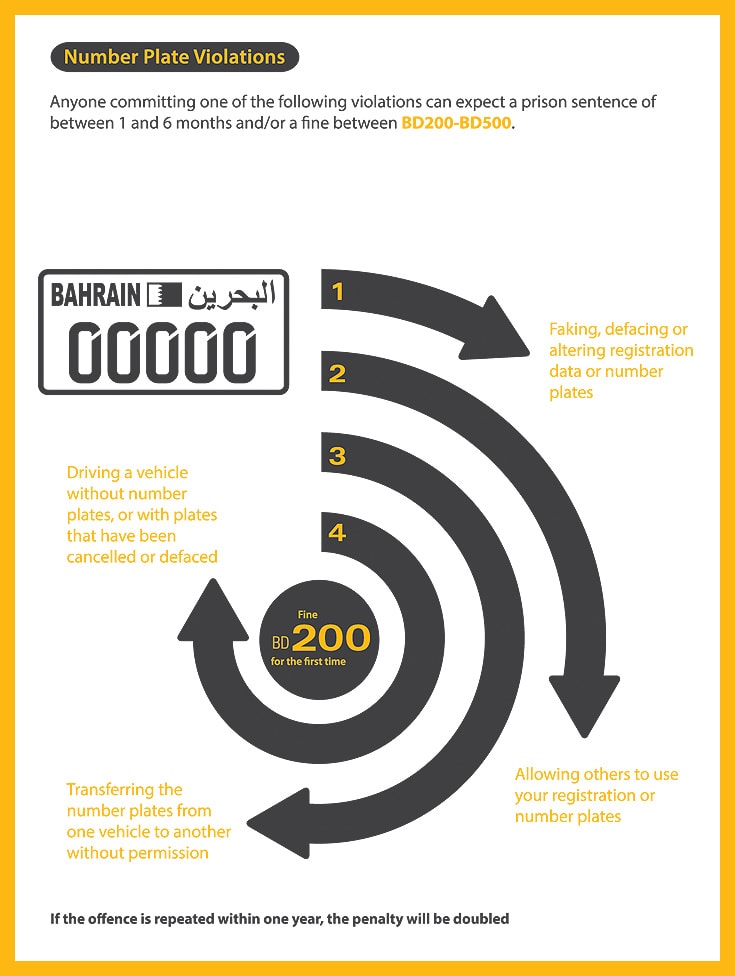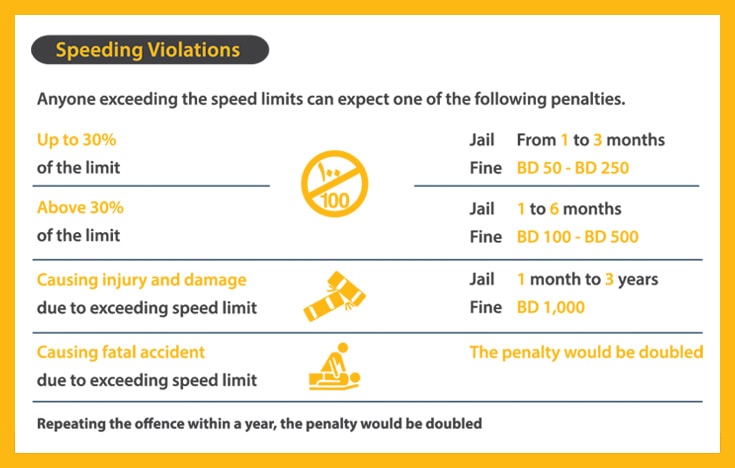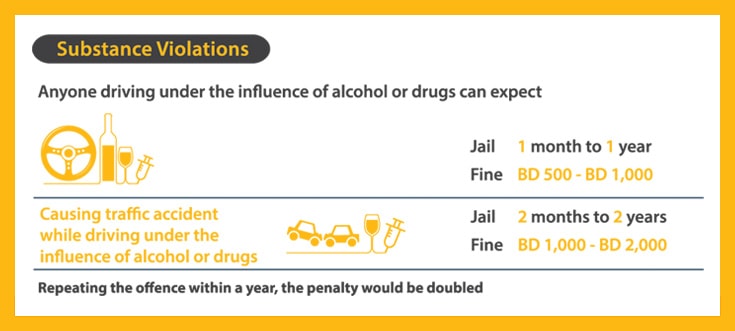 For more info, contact the General Directorate of Traffic on [email protected] or call +973 17872222 or +973 17872287.